Know your Risk – We have unbiased tools to help you
Security to make your own decisions while lowering your chance of loss.
It is imparative — studies show if you do this wrong, you will hurt yourself.
Where do you stand on the issue of risk?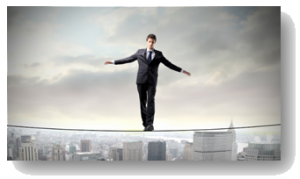 Personal Financial Power starts with what we believe is the most important move you need to make in your financial life when it comes to investing your money.
Understand RISK
Important?? You bet it is.
If you don't know your baseline (also known as your risk tolerance), you can be whipsawed mercilessly by events or by people telling you what you should do about your finances.
Here is the real story: you need to know yourself – especially in how much risk you can tolerate when it comes to your finances. You need to know how risk surveys are used and which ones are reliable. But most of all, you need to take a survey that measures the risk you are willing to take no matter what is going on in the world.

CRITICAL  – KNOW WHERE YOU STAND
We suggest you enhance your Personal Financial Power by KNOWING YOUR RISK. 
All risk tolerance tools are not the same – what bias may be lurking in the one you are relying on? Learn more about tools measuring risk.
Finding a reliable and scientifically based risk management tool is imperative. We provide a tool built on psychometric research that combines psychology and statistical analysis. Read the research.
Completing a highly reliable scientifically based risk tolerance measurement survey.

SURVEY OVERVIEW      NEEDS UPDATING WITH THE OTHER PIECES  BEFORE THIS