Know your Risk – We have unbiased tools to help you
Security to make your own decisions while lowering your chance of loss.
It is imperative — studies show if you do this wrong, you will hurt yourself.
Where do you stand on the issue of risk?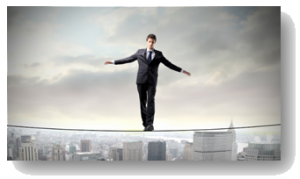 Personal Financial Power starts with what we believe is the most important move you need to make in your financial life when it comes to investing your money.
Understand RISK
Important?? You bet it is.
If you don't know your baseline (also known as your risk tolerance), you can be whipsawed mercilessly by events or by people telling you what you should do about your finances.
Here is the real story: you need to know yourself – especially in how much risk you can tolerate when it comes to your finances. You need to know how risk surveys are used and which ones are reliable. But most of all, you need to take a survey that measures the risk you are willing to take no matter what is going on in the world.

Getting a reward always involves some sort of risk. Do you know how much you would be willing to risk in order to get a certain reward? Our belief that the first step to achieving financial success is knowing your current financial situation also includes knowing your tolerance for risk. Once we can get a gauge for how much you feel comfortable risking to achieve your goals, we can better prepare a road map for your financial future. Take the Risk Number Survey to quantitatively represent your risk tolerance. 
SURVEY OVERVIEW  
The Riskalyze Risk Assessment Questionnaire allows advisors to ask their clients a list of questions related to financial risk and then assigns a number based on those answers. Your advisor can then put your investment choices directly into the program to better reflect your actual risk tolerance. You will then be assigned with a Risk Number between 1-99 that corresponds to the amount of risk you are willing to take in your investment decisions. Riskalyze's patented Risk Number technology harnesses a computational platform that won the Nobel Prize for Economics in 2002.  
If you would like to read more about the power of your Risk Number, click here.