Easy Financial Organization
Central tracking for your financial wealth
Leveraging a simple online program saves you time and keeps you on top of your investments.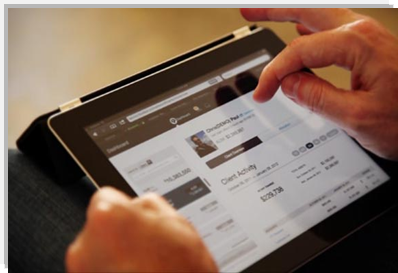 All your accounts in one secure location. Watch how they work together.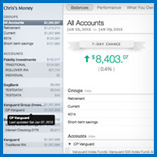 Collaborate easily with family and advisors. Simplify account control.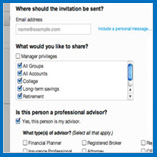 Complete transparency in every account and investment.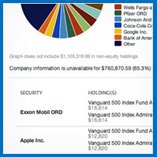 What was once nearly unmanageable is now becoming a blessing…
THIS ACCESS IS GREAT BUT HOW DO WE KEEP UP WITH ALL OF IT?
We have come a long way since 1995's Internet, when commercial restrictions were lifted and companies started sharing information electronically. This was a blessing and, in some ways, a sort of curse. This anytime access is great, but every company's website is built differently. Using them means a ton of accounts, usernames and constantly changing passwords.
WHY NOT CENTRALIZE, ALL IN ONE PLACE, AS PART OF YOUR PFP SUBSCRIPTION, WITH SPEED, PRIVACY AND NO DISTRACTING ADVERTISING?
We studied the new "aggregation" accounts to see how they could help our clients. These accounts combine all your investment account information on one website. Every account is automatically, constantly updated and then displayed in a uniform format, including performance. No waiting for office hours or monthly statements to see what's happened – it's always there in your website.
It's powerful to not be bothered by sales pitches, so this program has a simplified display that does not include advertising to buy additional financial products. This program costs us a monthly fee for each person who uses it but if you are a client of ours, we encourage you to ask us for access. As a client of ours your aggregation tool is provided if you work through us in a Schwab or EAS account. Talk with us if you find this will be of great value to you.
WHAT ELSE DOES IT PROVIDE?
As mentioned above, one part of using this aggregation tool is how it has the ability to integrate with everything else you do with us or with any other financial professional.  It allows you to have access to information for all your accounts under one sign in.