You can take charge and feel comfortable about Your Financial Future
For the first time in history, changing your family financial timeline is at your fingertips! We help you with our Cash Flow Longevity Analysis!
It's Your Choice — 

 Determine it is time for financial confidence, knowing your actions keep your money serving you throughout life.  If you are ready, we invite you to work with us!           

OR 

Doing what you have been doing and possibly living with the fear your nest-egg will be depleted in your senior years.  Never Really Knowing 
CHECK OUT THE GRAPHIC BELOW.  You don't need to be in the dark about the financial world any longer. We can show you how to feel confortable, take control and how to keep on top of your finances.  Nothing stops you or members of your family from growing older — but moving beyond emotions and the typical American financial timeline is a choice you can make by working with us!
The Human Financial
Timeline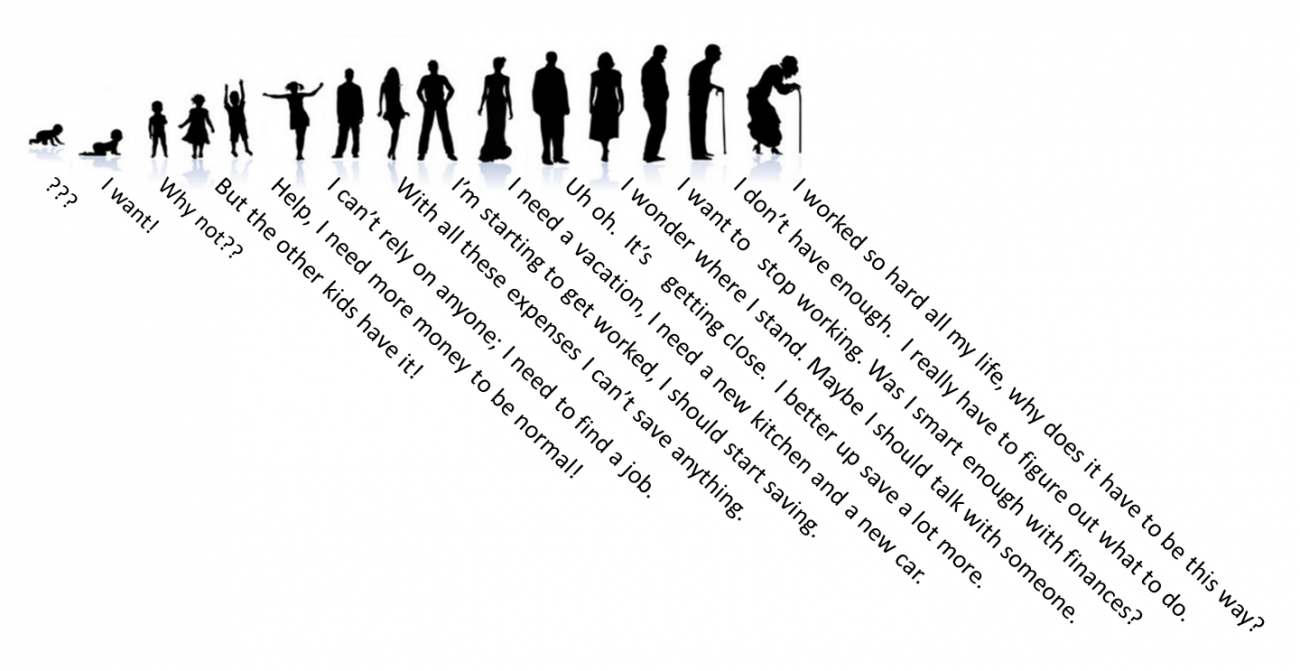 What emotions have you experienced with money over your lifetime?  When is it time to leave the ordinary and develop an extraordinary relationship with money?
The History of Invention
and Technology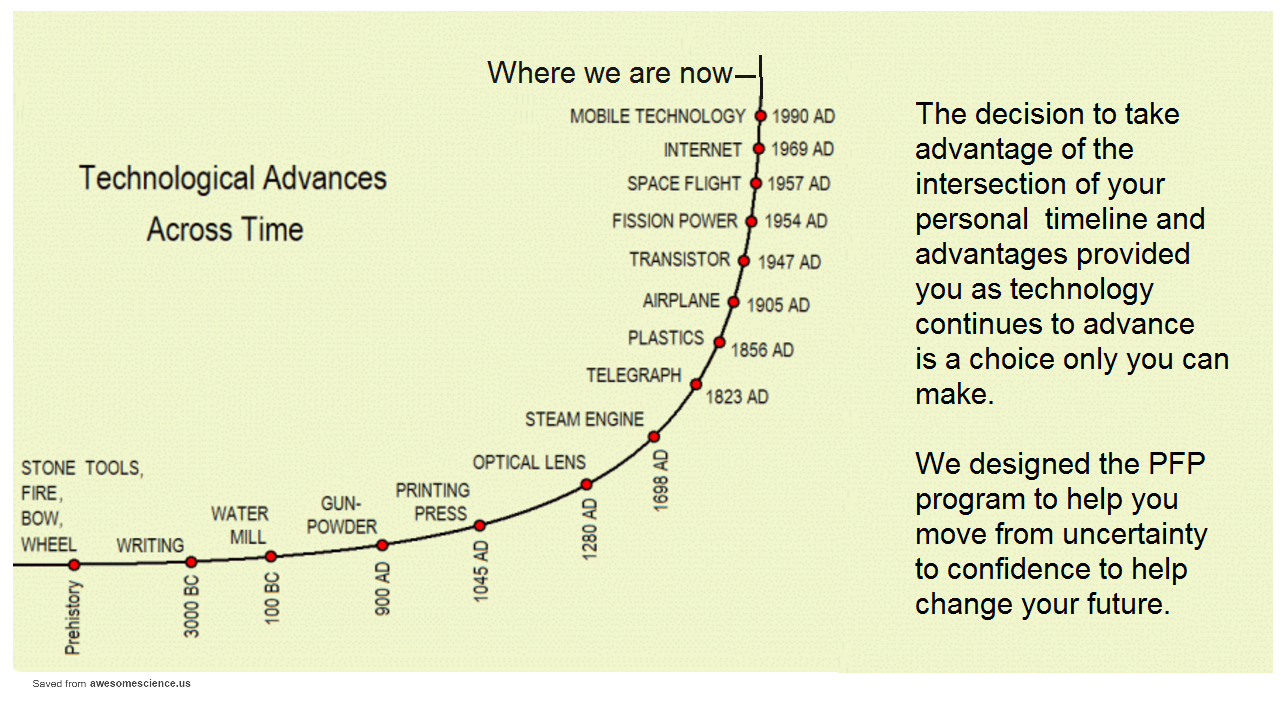 Are you on the same path of millions of Americans who live in fear?
Take advantage of technological change to create a future you easily control.
How do  you know if you have a high probability of having cash flow throughout your lifetime  — find out now 
Don't live the American Horror Story:   Constant worry about Retirement
59% of Americans say running out of money is their number one fear.   
How many adults live paycheck to paycheck?
An estimated 38 million households in the U.S. live hand-to-mouth, meaning they spend every penny of their paychecks. Surprisingly, two-thirds of them earn at least the median income of $41,000. That's over 28% of households in the United States.
What is the status of retirement in America? With Social Security payouts expected to decrease to about 75% of the current level over the next several decades, planning for a secure retirement has become more important than ever. Unfortunately, study after study shows that millions of workers are lagging behind on their savings goals.
Saving and Net Worth?  More than a quarter of adults aged 50 to 64 aren't saving anything for their golden years. Among seniors aged 55 to 64, the median net worth is around $165,000. By comparison, those in the 35 to 44 range boast a net worth of about $50,000. The 18 to 34-year-old millennial set fares the worst, with a net worth of $11,000.
When it is time to retire, will you? As people get closer to retirement, plans change. Working past retirement age is an unfortunate reality for many seniors. In 2013, 7% of employees who formerly planned to retire said they plan to stay on the job indefinitely. That's a big jump from the 2% who had the same plan in 2011.
Sources and References:  Gallup, Federal Reserve Bank of St. Louis, Bankrate, Interest.com, Vanguard National Institute on Retirement Security, The Washington Post, FDIC,  Brookings Institute, Wall Street Journal, CreditDonkey, Center for Economic and Policy Research
You can change your future.
Sadly for many Americans, their relationship with money has stifled their ability to build and sustain the dollars necessary to insure cash flow longevity.
No matter where you are today, you have the power to move forward in the direction you choose. No matter where you start, you need to become your own expert in calling your own shots. No matter where you are now, it is time to grow your PERSONAL FINANCIAL POWER.  We invite you to work with us and learn how!