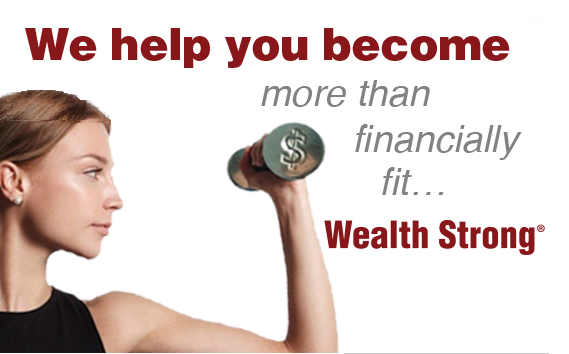 FOCUS ON DEBT REDUCTION 
The role of debt in relation to how strong we feel regarding our financial life is the number one stressor in a person's emotional well being.  Studies how that financial stress is the number one reason for absenteeism at work.  Individuals feel guilt, frustration and grief when thinking of how they find themselves struggling to pay down debt and the majority of individuals in the United States retire with debt.  Is there anything that can be done?
ABSOLUTELY…       
 WEALTH STRONG has added a new program and are training our staff and an army of debt reduction strategists to assist you in cutting your debt by years.  Clients who have already signed up for this program are saving hundreds of thousands of dollars in future interest cost.  WE WANT TO HELP YOU DO THE SAME.
We are determined to help you change the way you look at money — as a utility to serve you — not as something you serve.
THE BEST WAY TO GROW PERSONAL FINANCIAL POWER IS TO WORK WITH A GUIDE WHO HAS EXPERIENCE IN NAVIGATING DEBT AND IS TRAINED TO HELP YOU LEARN HOW MONEY CAN SERVE YOU IN THE MOST EFFICIENT WAY.  STOP STRESSING AND START GROWING REAL WEALTH            EMAIL US NOW TO SET UP A COMPLIMENTARY MEETING WITH ONE  OF OUR DEBT SPECIALISTS BELOW AND KEEP WATCHING for updates on this page.   2022 should be an amazing year!!
A Message from Wealth Strong® Founder Evonne Ryan
In 2021 we added a critical component in our work with families in communities we serve.  The number one issue people worry about is cash flow longevity — the biggest barrier to building wealth is debt.  
We are bound and determined to do something about it.  FIRST, instead of talking "big picture" we now believe it important to start any work with clients by evaluating if and how debt is draining current cash flow and hinder the ability for individual to build future financial resources.  Then we look at what is possible if we can help using both technology and strategies to pay off debt in record time.  Several members of our staff (myself included) have joined forces — taking training on how to run a sophisticated analysis to help determine what debt reduction strategies can stop financial waste in the lives of our clients.  WE DO THIS AT NO COST TO YOU.   Take advantage of our expertise and learn what can be done. 
Once you see what can be done, we can help you implement a program where you are in total control of how your debt is reduced.  It is an easy program to use and is used without impacting your lifestyle.  Without a change to your budget or having to tighten your belt to attempt to pay down debt, this program will help you eliminate debt in the most efficient way possible.  
Email us now at ReduceMYdebt@wealthstrongfamily.com  and we will set up a complimentary meeting to run your numbers to see how all this is possible for you and your family!
AND KEEP WATCHING HERE.   In 2022 our specialists will be posting information and tell you why it was important for them to join in the WEALTH STRONG FAMILY crusade to reduce debt for our clients and our community